VIERUMÄKI PREMIUM VILLAS II
During the years 2021-2023, a high-quality and harmonious log holiday village will be built on the best location in Vierumäki, which will work excellently in year-round use.
The door opens to stunning nature with its forests, ski trails and nature trails. The terrace overlooks a beautiful forest pond that will calm your soul.
This oasis fulfills the most important elements of both teleworking and holiday relaxation. The services of Vierumäki and The Sport Institute of Finland are in the immediate vicinity and the top-class golf courses are right next door. The houses are built of high-quality uncompressed logs from Honkarakenne.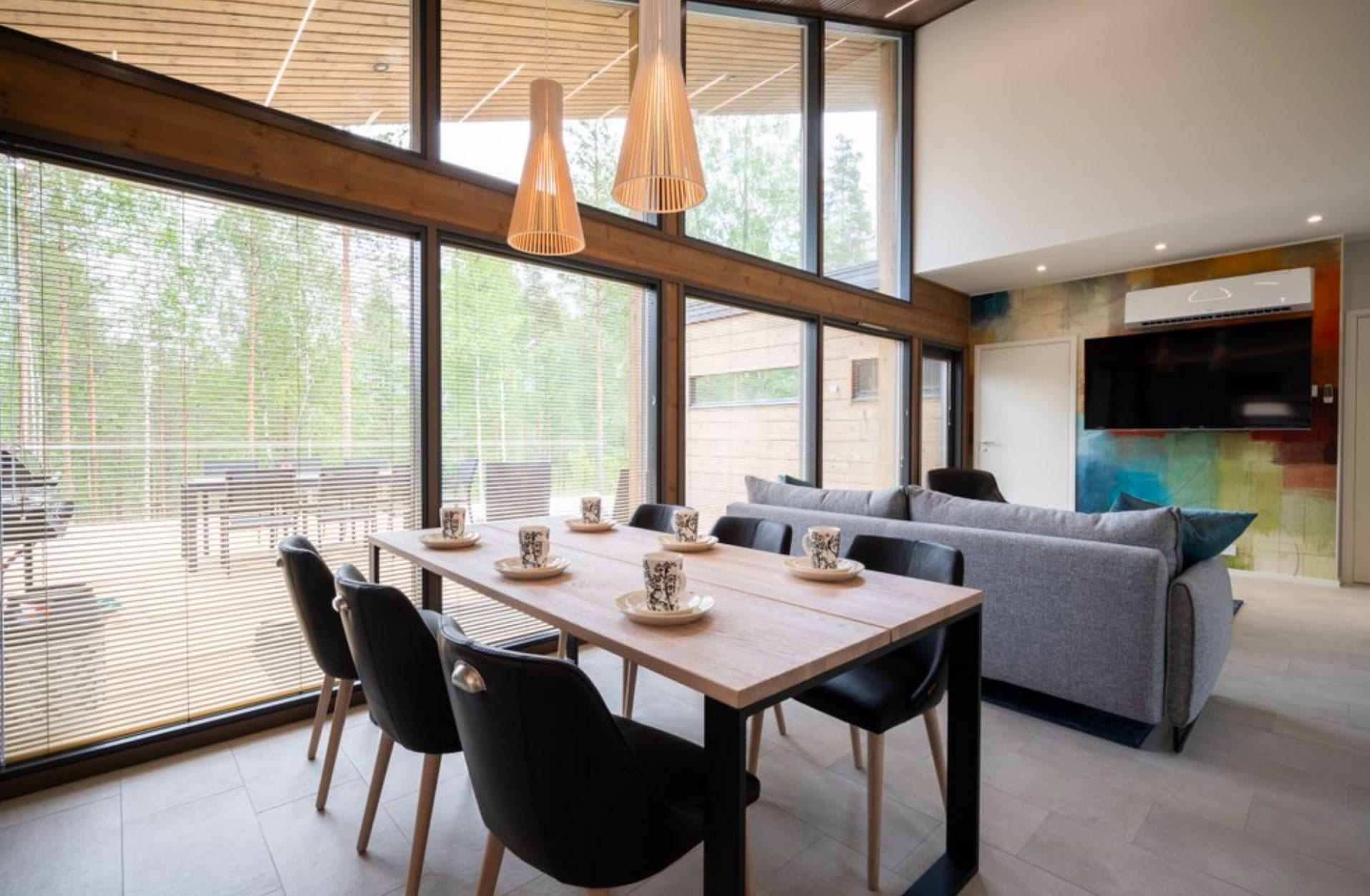 4 semidetached apartments (F, G, H, I) and 5 detached houses (A, B, C, D, E) are being built in the area. The apartments are 122 m2 in size and comprise 4 bedrooms, a living room kitchen and 2 toilets, a washroom and sauna, an outdoor storage room and a terrace.
The plots are owned by a property management division agreement and the property maintenance services are provided by a service agreement, taking into account the quality, security and ease of maintenance.
In the interior design plans, you can choose our directly designed collections:
Premium Villa 1 Wood
Premium Villa 2 Mocca
Premium Villa 3 Grey
Premium Suite Snow
If necessary, we will modify the plans according to your wishes. More detailed information can be found in the building description, pricing document and building drawings.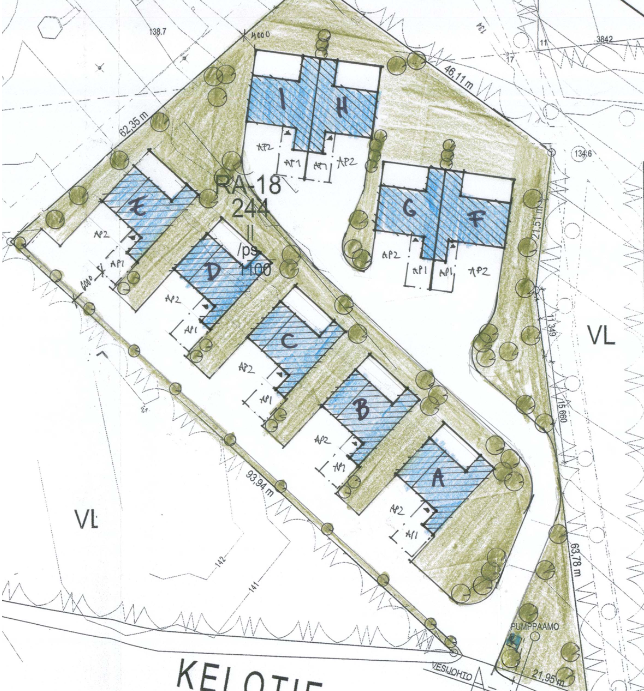 Jarno Purtsi
+358 50 381 7737
DESTINATIONS UNDER CONSTRUCTION ON THE MAP